Gaelle Organic produces 4 simple, organic skin care products for a reason: together with a healthy diet, 4 products are all you need to take healthy care of your skin.
Have you ever wondered why the cosmetics industry is trying to sell you a creme for every conceivable use? Have you ever wondered what all those ingredients in their products really are, or whether they work?
Here are some of the 'getting smarter about skin care' ingredients in Gaelle Organic products: Organic Sesame Oil, Calendula Oil, Olive Oil, Jojoba Oil, Apricot Oil, Kernel Oil, Primrose Oil, Pomegranate Oil, Virgin Coconut Oil, Almond Oil, Wild-harvested Shea Butter, Botanicals…These sources for natural, organic skin care feed your skin, and they really work.
"Women are getting smarter about cosmetics & skin care."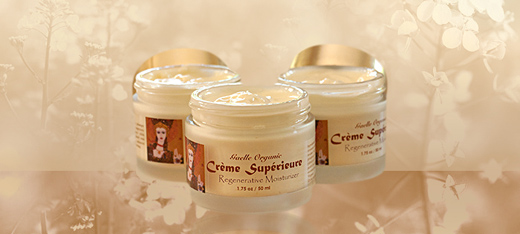 Creating a Smarter Skin Care Product
Gaelle has developed these original formulas from years working as a model and actress and being completely dissatisfied with the ineffective, unnecessary and unhealthy products from the commercial cosmetics industry. [Read more about Gaelle's story.]
A Promise to You and the Planet
Gaelle Organic won't use toxic ingredients, and as Gaelle says,
"I won't sell anything that doesn't work."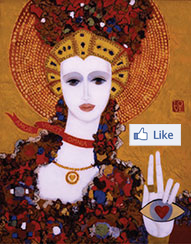 ---
Be part of the intelligent skin care movement: