Colostrum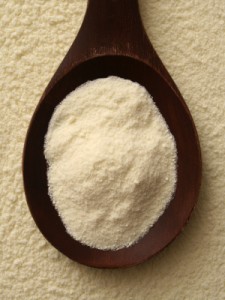 Colostrum is the first food we receive from our mothers. Packed with immune and anti-aging factors, it protects us from infection and enables us to thrive. Colostrum from cows is even richer in immune factors than human colostrum. And it works across species, so all mammals can benefit from it.
I've seen colostrum work wonders on difficult skin conditions, taking away redness and rashes, clearing breakouts, and soothing inflamed sensitive skin that nothing else would help. And as a bonus, colostrum plumps up lines better than anything I have experienced.
Beauty Benefits Of Colostrum
– Soothes inflamed and sensitive skin
– Plumps lines
– Creates thicker, more elastic skin
– Protects from infection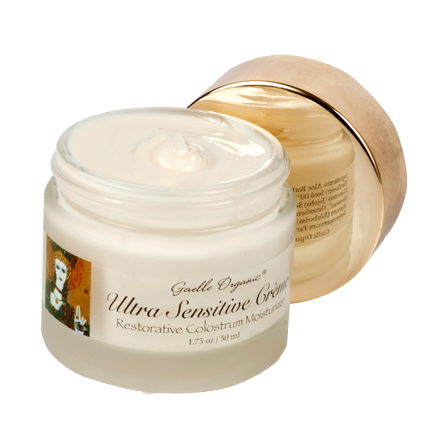 – Cleans up free radicals
– Speeds wound healing
– Anti-aging
Colostrum Moisturizers
It can be difficult to moisturize sensitive skin. Even high-quality organic oils and creams can cause reactions. This is where colostrum can really help. A moisturizer containing colostrum will soothe as it moisturizes, settling the skin, reducing redness and irritation. At the same time, it will feed the skin with immune and anti-aging factors that protect and nurture it, restoring the skin's natural glow.
The Best Colostrum
Not all colostrum is created equal. The first 6 hours of production from the cow is the very best. After that, the potency of colostrum declines sharply. At Gaelle Organic we use only this "6-Hour" colostrum from cows that have been grass-fed, without antibiotics or growth hormones, by farmers who make sure their calves get all the top-quality colostrum they need, too!.
Simple Care, Luminous Skin