Yogi Tea With A Beauty Bonus
This is the classic yogi tea recipe – with a tweak to add even more beauty benefits.
Ingredients
2 quarts water
6 sticks cinnamon
15 whole cloves
20 cardamon pods
20 black peppercorns
1/4 cup fresh sliced ginger root (unpeeled is fine)
5 white tea bags
milk (traditionally cow's milk; I use almond milk)
honey (to taste, when you serve it)
Preparation
Crush the cardamon seeds so they pop open
Put all the ingredients (except the white tea) in a saucepan
Bring to the boil
Simmer for 30 – 40 minutes
Turn off the heat
Add the white tea bags and let them steep for 3 minutes
Let the tea sit for another 30 minutes
Strain the spices
Serving
Serve hot with milk and honey to taste
The Beauty Bonus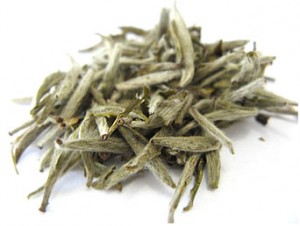 In the traditional recipe, black tea is added and boiled with the spices.
I use white tea, and I don't let it boil. White tea has anti-wrinkle power in every cup – and more! Black and green tea are filled with beauty benefits too, but white tea trumps them. And, unlike black tea, the compounds in white and green tea are at their best if they are not boiled. So it's best to add the white tea just after the tea has stopped boiling.
And I prefer to use almond milk, rather than dairy.
So there you have it. Yogi Tea with a Beauty Bonus. It is utterly delicious. Best for the mornings and early afternoon. It's my favorite hot drink. I drink it every day.
Simple Care, Luminous Skin