Anti-Aging Moisturizers
The best ingredients for anti-aging moisturizers are pictured here. You can roll over them to see their specific benefits, or you can click on them for more information.
Anti-aging moisturizers provide healing factors that support the body's natural drive to greater vitality. They help the skin stay more alive and youthful.
A good anti-aging moisturizer will:
– Improve the elasticity and tone of skin
– Prevent new lines and wrinkles from forming
 – Plump up, soften and smooth skin
– Fill-in fine lines
– Restore skin's natural radiance
– Keep the complexion clear and free of breakouts
The Best Anti-Aging Ingredients
Just like the rest of us, our skin thrives on great nutrition.
There is nothing better for the skin than whole, organic plant oils and emollients. They are packed with healing compounds and anti-aging factors. People have used them for thousands of years to protect their skin and keep it lustrous.
At Gaelle Organic, we use these anti-aging ingredients, without fillers or bulking agents, to make two organic moisturizers designed to rejuvenate dry skin and keep it youthful.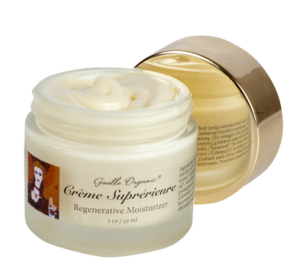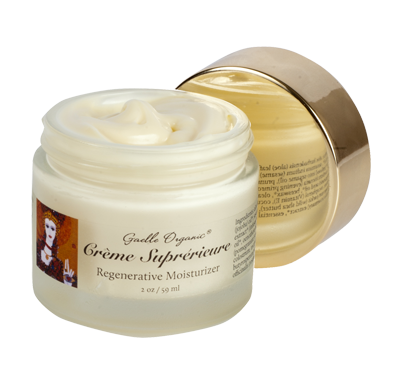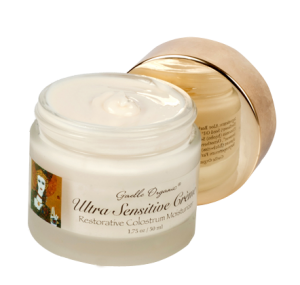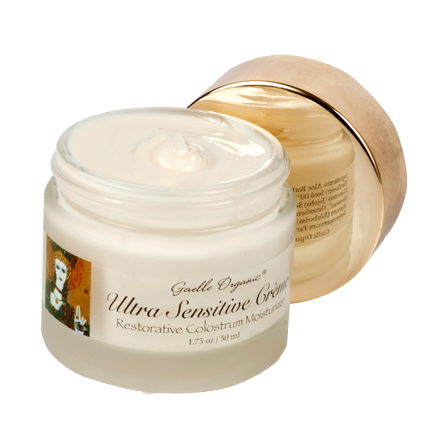 One of them is specifically formulated for people with extra sensitive skin. It contains more colostrum – not a plant element at all, but an immensely soothing and potent natural, anti-aging product in its own right.
Beautiful skin is simple.
There is no complicated system to buy or program to follow. There is no need for creams for different parts of your face or for the day or night. You only need one moisturizer.
You should see results from your moisturizer in hours, not days. Your skin should respond immediately, and the improvements should build as your complexion becomes more and more radiant.
If you are not seeing immediate results, the moisturizer you are using is not right for you. It is that simple.
Simple Care, Luminous Skin