Shea Butter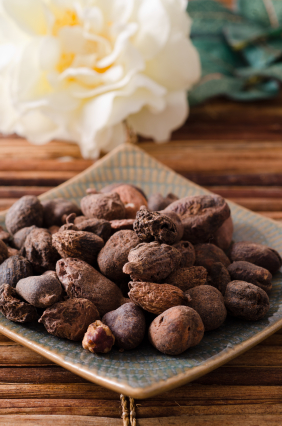 Shea butter is a rich, healing moisturizer, harvested from trees that grow abundantly in west Africa. The butter comes from the center of the tree's dark brown fruit. It is packed with oils, vitamins, plant sterols and minerals vital for healthy, glowing skin. It works on the skin to:
– Deeply moisturize
– Soften and smooth
– Add a natural glow
– Reduce irritations
– Heal dry cracks and abrasions
– Enhance elasticity
– Reduce impact of sun exposure
Its oils are similar to the natural oils secreted by the skin, helping it absorb easily and deeply. The best quality is creamy gold, with a deep, complex smell. Wild-crafted shea butter has an earthy, slightly nutty scent. It is a delight to the touch –soft and silky, a pleasure on the skin.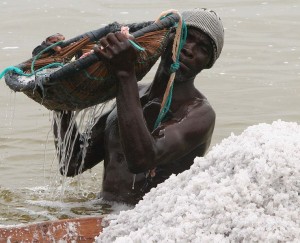 Shea butter is used traditionally to soften the skin and keep it from harm. Salt-gatherers, for instance, use it during the hours they spend every day in super-saline water. It keeps their skin from drying out and cracking in their harsh work environment.
The shea butter I use comes from the Dagomba Women's Collective in Ghana. The nuts are hand-harvested from trees growing in the wild, and processed in the traditional way. Shea nuts are cracked open and boiled to release the rich butter from their center.When it is ready, the butter is provided to us on a fair-trade basis.
Simple Care, Luminous Skin