Edelweiss: Anti-Aging For Sensitive Skin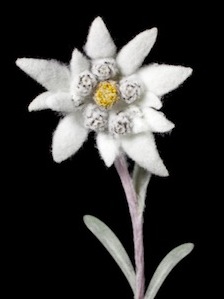 Edelweiss extract is twice as potent an antioxidant as Vitamin C. It also has collagen-protecting properties and contains compounds that soothe sensitive skin. So it is a valuable ingredient in anti-aging creams.
Though small in size, edelweiss contains one of the highest concentrations of skin-healthy anti-aging factors. It restores elasticity and minimizes fine lines, while protecting from free radical damage and age-related breakdown. Its compounds actively stimulate and regulate the skin's natural cell rebuilding process. And it contains compounds that make it especially soothing for sensitive skin.
Beautiful Skin From On High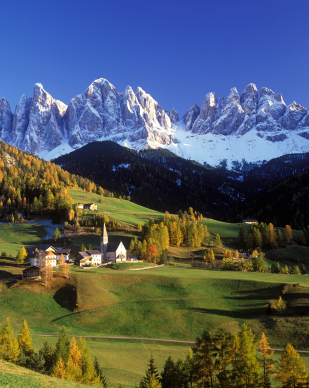 Edelweiss grows wild in the Swiss Alps.
A small perennial with white flowers, it is well adapted to the harsh conditions of its native range. Nutrients are scarce and drying winds and bright UV rays make growing conditions far from favorable.
But it is just these conditions that make edelweiss so good for the skin. To survive, the plant uses every nutrient available, while maintaining its small size. This leads to an extraordinary concentration of skin-healthy compounds and antioxidants.
Rebuilds collagen
Repairs fine lines and wrinkles
Creates firmer, more elastic skin
Repairs minor blemishes
Provides free-radical protection
Soothes stressed and sensitive skin
Ultra Sensitive Creme with Colostrum & Edelweiss
Edelweiss is both soothing and a potent antioxidant, making it particularly helpful in anti-aging creams for sensitive skin.
It combines well with colostrum to nurture, protect, and soothe sensitive skin.
Related Articles…
Simple Care, Luminous Skin