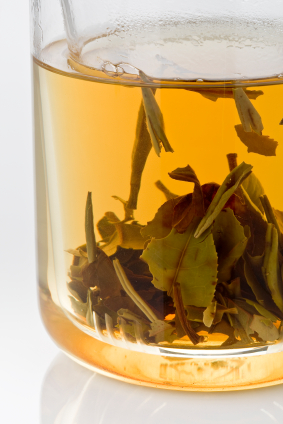 Tea is the most popular drink on the planet, after water.  Its health and beauty benefits are amazing.  However you drink it – black, green or white –  tea will do you a power of good. But evidence is mounting that white tea is the best of all. It turns out there is anti-wrinkle power in every cup.
New studies have found that white tea is 10% more effective in preserving healthy skin than green tea.
"We found the application of white tea extract protects critical elements of the skin's immune system," says Elma Baron, MD, Director of the Skin Study Center at University Hospitals of Cleveland and Case Western Reserve University.  Dr. Baron says. "Similar to the way oxidation causes a car to rust, oxidative stress of the skin causes a breakdown in cellular strength and function. The white tea extract protects against this stress. This study further demonstrates the importance of researching how plant products can actually protect the skin." Essential U Blog
A recent study at Kingston University in the UK found that white tea slowed the breakdown of elastin and collagen.
The researchers were blown away by exactly how well the white tea had performed. "We were testing very small amounts far less than you would find in a drink," Professor Naughton, one of the country's leading specialists on inflammation, said. "The early indicators are that white tea reduces the risk of inflammation which is characteristic of rheumatoid arthritis and some cancers as well as wrinkles." Science Daily
Whether you drink it, or put it onto your skin, tea is a beauty food of the first order. And white tea seems to be the best of all.  So I use white tea in this yogi tea recipe that I make every day. I wouldn't be without it!
About glk:
2 Responses to "White Tea Has Anti-Wrinkle Power In Every Cup"
Simple Care, Luminous Skin