An Exfoliant For Dry Skin
Finely milled natural salts are ideal for exfoliating the skin

They do the abrading that is needed to slough off dead cells

They disinfect and deeply clean the pores

They are best when combined with moisturizing oils

Then, the skin can be rejuvenated and nourished all in one treatment
I came upon this by accident
I had been hired by Der Spiegel to model swimsuits for a feature at the Dead Sea. The day before the shoot, my face, neck and chest broke out in spots – just the kind of trouble I dreaded. I covered myself with heavy make-up and hoped for the best.
But the art director wanted us in the water and the minute I got into the sea, the make-up came off my body. I panicked. Then an amazing thing happened.
I watched the acne disappear
Right before my eyes, inside ten minutes, it was as good as gone. So then, I started patting the salt water onto my face. Almost immediately, my face began to clear up. I was able to complete the shoot without anyone noticing my skin condition. It woke me up to the healing power of mineral salts.
My first choice
I exfoliate with mineral salts. They do much more than slough off dead cells. They leave the pores clean and healthy like no other exfoliant I have used.
Years later
When I was looking for natural salts to use in my exfoliant, I started with salts from the Dead Sea. They had worked so well for me in the past. I wanted all their antiseptic and healing benefits in my product, but they turned out to be too coarse for my face. I needed a finer salt.
French spas
Fortunately, I found similar, but finer, salts in France. They are collected by hand using traditional methods. Sea water is channeled into clay-lined ponds where it is dried by solar evaporation, and then stone-ground into powdery crystals. The region of France where these salts are produced is home to famous spas that use them therapeutically. I found they are ideal in exfoliants.
I mix natural French Grey Sea Salt with extra-fine Bolivian Rose Salt that was deposited in the Andes Mountains in pre-historic times. I love their warm orange glow. These salts make a perfect exfoliant. They rejuvenate the skin, leaving it silky-smooth and youthful. I'm happy to say, the results speak for themselves.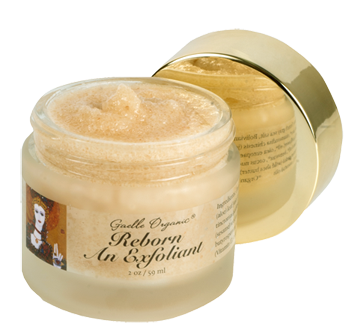 What it will do for your skin
Few things will do your skin as much good as the right exfoliant. It will rejuvenate your skin and restore its natural glow in just 30 seconds. You should see these results immediately:
– Reduced fine lines
– Deeply cleaned pores
– Smoother skin
– Natural glow
A good exfoliant product will also moisturize and soothe the skin. This will happen if the fine rubbling particles are mixed with rich oils and emollients. The combination will provide all-in-one invigorating, cleansing, soothing and replenishing benefits so good for dry skin.
How exfoliants work
– Dead cells are sloughed off by the rubbing action
– Micro-circulation is stimulated
– Pores are deeply cleaned and disinfected
How often to exfoliate
Exfoliating works on dry skin patches everywhere, but the main place to focus is the face. For dry skin, exfoliating once a week is the minimum; more mature skin can usually benefit from exfoliating twice a week.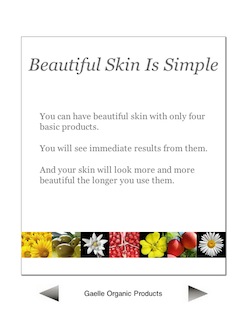 Related Articles
How To Tell If You Are Exfoliating Too Much
Simple Care, Luminous Skin