Posts Tagged 'collagen'
Red Revs Up Collagen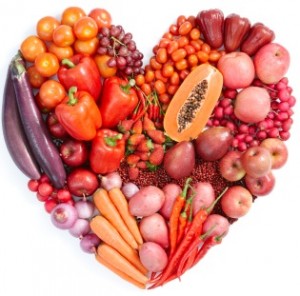 Redness comes from compounds that "have important anti-inflammatory, antioxidant and anti-tumor properties and are capable of modulating enzymatic processes."  University of Barcelona
For example, tomatoes, peppers and  beets contain lycopene, an antioxidant that protects skin from sun damage and increases collagen. And strawberry extract protects skin cells from solar damage.
Orange is also a mark of collagen boosters, as in carrots and sweet potatoes.
Green Grows Collagen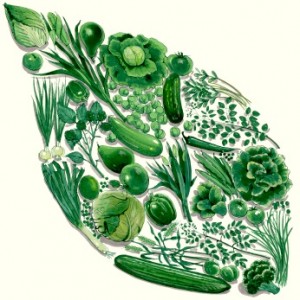 Vitamin C is critical for collagen production. It is abundant in green leafy vegetables.
Kale and cabbage are my favorites. Check out this kale and white bean soup recipe. It's perfect for the cooler weather.
And collagen cannot be produced without sulphur – there's plenty of sulphur in cucumber and celery.

Blue Boosts Collagen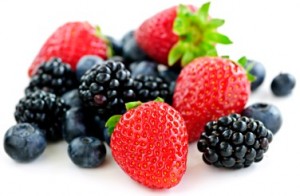 Berries are anti-aging superstars. It's so easy to be sweet on them.
They increase collagen levels and fight off free radicals, reducing sun damage and supporting firmer skin.
Red, purple and black berries tend to contain the highest levels of skin-friendly antioxidants. Look for deep, vivid colors.
The Best Collagen Diet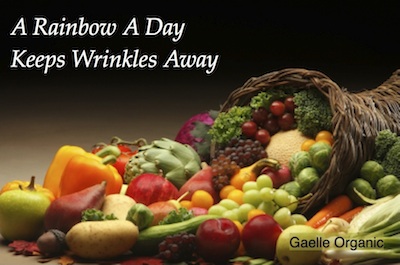 The best beauty diet is bright with the whole spectrum of colors.
It will give your skin the collagen-boosting, anti-aging support it needs.
And it will delight your every sense.
---
Simple Care, Luminous Skin