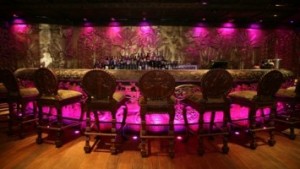 It's always good to see the connection being made between diet and beauty.
Stunning Pan-Asian restaurant Gilgamesh has therefore created an entire 'Eat Yourself Beautiful' menu dedicated to improving not only your health, but your appearance. An example of dishes that will be on the menu include Collagen Inside Out Dumpling or Collagen Bento Box of Chargrilled Salmon, Black Sushi Rice, Mixed Leaves, Tomato & Onion Dressing and Collagen Goji Berry Sorbet, Sugarless Milk Ice. All of the dishes on the à la carte menu contain edible collagen which has been claimed to improve one's skin and health.  The Handbook
Of course, there is no need to go to exotic restaurants and pay their prices to get food that is great for your body and your skin.  Take a look at these beauty foods, for instance. They can all be incorporated easily  into your diet, and they don't take any extra time to prepare.
About glk:
Simple Care, Luminous Skin