Mint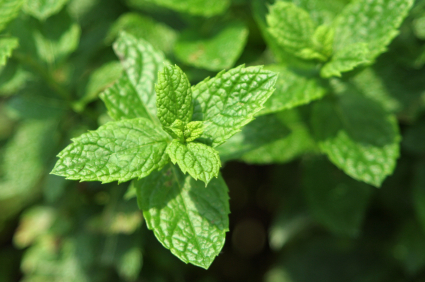 Mint is a natural astringent with anesthetic properties that can reduce itching and irritation. Mint is also high is salicylic acid, used in many products to remove dead skin cells. It has a quite lovely scent, too, and is often used in skincare products for that quality alone.
These are the main benefits of mint for the skin:
– Cleans and disinfects pores
– Helps remove dead cells
– Improves skin tone
– Soothes itching
Works Well
With:
– Calms inflamed skin
– Refreshes with delightful aroma
Mint is often infused into carrier oils, hydrosols and other astringents such as witch hazel and apple cider vinegar to add to their healing and beauty benefits.
Simple Care, Luminous Skin